Deep in the heart of Italy's "Terra dei Motori" and within a stone's throw of Ferrari's famous Maranello factory lies the headquarters of Duerre Tubi Style Group SPA. Created by Fausto Lettieri and Enrico Ruini after years of success in the world of Formula One exhaust manufacturing, Tubi Style's original aim was to transform the roar of supercar engines into something akin to music. Working with Lamborghinis, Ferraris, Maseratis and other premium brands, Duerre Tubi Style Group SPA became an aftermarket producer making gold-standard parts for use in non-homologation racing.
---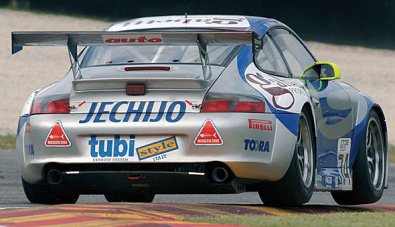 Tubi Style exhausts are produced using 304-grade stainless steel, and each product includes a fully polished finish unless otherwise mentioned.
A wide number of so-called "premium" sports exhaust have flooded the market in recent years, with each brand claiming to represent hitherto unheard of leaps in quality, sound, and performance enhancements. Given the proliferance of exhaust systems out there, you'll want to compare the hard facts and find out why Tubi Style exhausts remain unrivalled for use on performance vehicles.
In reality, a great many manufacturers have little-to-no firsthand experience with the cars for which their products are allegedly designed. These manufacturers typically use the original exhaust system in any given car as a base, after which they can fabricate a stripped-out version of the same product.
Such an approach fails to take into consideration numerous essential factors, including exhaust flow dynamics, temperature, and attendant power considerations. After fitting these systems, their impact on sound and performance is more a matter of chance than of anything else. Furthermore, companies who cut corners in this fashion often fail to offer proper after-sales support, even refusing to replace malfunctioning systems or compensate owners for vehicle damage caused by their products.
Tubi Style is different. Each exhaust is handmade in a multi-million-dollar factory in Modena, Italy (just across the road from some rather well-known sports car manufacturers!). Each exhaust system is thoroughly developed and tested with a level of expertise that is simply not available to other exhaust suppliers. All Tubi exhausts are developed as a result of direct experience in top-line motorsport, going all the way up to 2008 Formula 1 cars. Also, Tubi Style's development partners are world-leading. They are not just small workshops with a dyno but are manufacturers with a thorough and complete experience of each of the cars.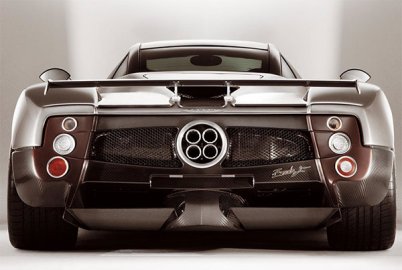 In addition to their work with aftermarket parts, Tubi also maintains strong relationships with a global network of exotic car manufacturers as a supplier of Original Equipment. Tubi Style OE is suitable for both competition and street vehicles. Many supercars use Tubi exhaust systems directly from the factory, such as the Pagani Zonda. The fact that dealer networks for some of the most prestigious manufacturers in the world sell Tubi products side-by-side with their own is a compelling argument for the quality of our products.
The bottom line is this: when considering a Tubi manifold, tailpipe, exhaust, or sports catalyst, rest assured that its development has utilised a combination of our own experience and the input of the auto industry's most selective OE customers. Each Tubi, made from either titanium, inconel or stainless steel, comes with a two-year warranty and makes the car both lighter and cooler since it has been designed to be compatible with the exact engine and build. The result is sound and performance unlike anything else on the market.
When you choose Tubi Style, you're choosing the security of a global company that gives full dedication to customer satisfaction, and which uses the best resources available in the industry to provide comprehensive after-sales support. Protect the car, enhance the exhaust system, and experience the visceral thrill that every drive ought to deliver when purchasing a Tubi product.

History
Tubi burst onto the scene from an unassuming Spezzano di Fiorano workshop in 1987, near the well-known racetrack of the same name. Using unique parts to produce a wide range of exhaust systems, we quickly developed a reputation for individuality by focusing equally on visual appeal and performance, which helped us develop the look of the signature Tubi tailpipe.
Rapid demand for Tubi products soon resulted in unprecedented growth, transforming the company into the organisation that it is today: Duerre Tubi Style Group SPA.
By 1993, Tubi had moved to the company's current location in Ubersetto, which allowed it to increase its functionality and output. Currently employing nearly 40 skilled experts, Tubi continues to exceed the rigorous expectations of our distinguished customers.
Michele Leo came on board with Tubi in 1995, bringing incredible manual skill and a fierce intellectualism to the table. His contributions to the company have earned him the nickname of "Master," and have been an important part of some of Tubi Style's greatest designs.
Tubi Style's R&D department was created in 1997 to help deliver even more efficiency and precision to our growing base of customers. By improving our current products and pushing the envelope with all-new designs, Duerre Tubi Style Group SPA is redefining the world of customised exhaust systems and prototypes—one system at a time.
| | | | | |
| --- | --- | --- | --- | --- |
| | | | At Duerre Tubi Style Group SPA quality is a strategic issue. Excellence in design, development, production with cutting-edge materials (derived, in part, from the aeronautics industry), installation and customer care service is obtained since February 2001 with procedures and processes complying with UNI EN ISO 9001, 1994 version. | |