| | | |
| --- | --- | --- |
| | About Us | |
What started as a backyard exhaust import business, has now become a multi-national performance parts business suppling both consumers and wholesale customers in Australia, New Zealand and the rest of the world. We have come along way since our early days but our vision remains the same. To provide the best quality products and reliable service for customers.
A brief history of BESTEXHAUST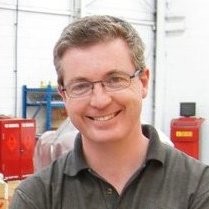 In 2008, Best Exhaust founder Mike Glew discovered a niche market for high-end exhaust brands for the Supercar and high-end sports car market. Since then, the company has grown to support most European vehicles, including classics, luxury-cars, super-cars and sports/performance cars; as well as Japanese marques such as Lexus, Nissan GTR, Mitsubishi Evo, Subaru STi/WRX and Mazda RX-8 & MX-5. The mission of this business is simple. To provide the best possible products for reasonable prices, with very high service levels. To remove the risk & hassles from the process of importing the world's best exhaust brands.
In 2017 Best Exhaust Limited was established in New Zealand to better serve customers across the ditch enabling localised pricing, fully taxed deliveries and a better customer experience.
Today BESTEXHAUST exhibits its brands to car enthusiasts at car shows around the country and aims to provide easy access to the newest and greatest performance products and to make them affordable with no hidden extras.
Why pay for shipping?
BESTEXHAUST does not charge for economy shipping, and makes express shipping available for close to cost price. Not only for Australia, but also for customers located anywhere in the world. So if you would like to be a stockist or if you are looking for a product not listed, contact us.
Corporate details
BEST EXHAUST PTY LTD
ABN 70 136 483 460
Note: The address below is only for correspondence - we have no shopfront for dealing with members of the public.

Head office:
Suite 174, M Centre,
11 Palmerston Lane,
Manuka ACT 2603
Australia